This week I sauntered to the Lower East Side to the restaurant, Esperanto on avenue C, for some South American/Brazilian food. Everything was yummy. I especially really loved the yucca fries; they were packed with flavor which got me to thinking, what about yucca fries with black truffle oil. Fries a little bit healthier, yet still packing an aphrodisiac. You can't go wrong! As I have told you the black truffle is thought of as a rare potent aphrodisiac!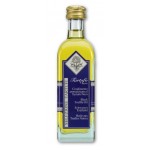 This is a great side dish or fabulous finger food for a sexy soiree thrown by a modern courtesan. Everyone will LOVE it; you will become popular for this dish. Be ready for all your invites!
Ingredients:
2 lbs yucca root, peeled and cut into 2-inch X 1/2-inch fry sticks (yucca should be firm and unblemished)
Black truffle oil
Doin' it:
1. Boil  the yucca in a large pot of lightly sea salted water for about  8 to 10 minutes. Add one cup of water to the pan and return to a boil. Continue to boil for about another 5 minutes, until tender. Drain and dry completely. You should pull out the fibers, for best foodgasm experience.
2. In a deep-fryer or your usual stove-top pot you deep fry in, heat 2 inches of oil to 350°. Divide the yucca into 4 batches and fry until nice golden brown, about 2 to 4 minutes. Using a slotted spoon, carefully place the yucca on a paper towel covered plate or rack to drain. Sprinkle with sea salt, drizzle with black truffle oil and serve right NOW!