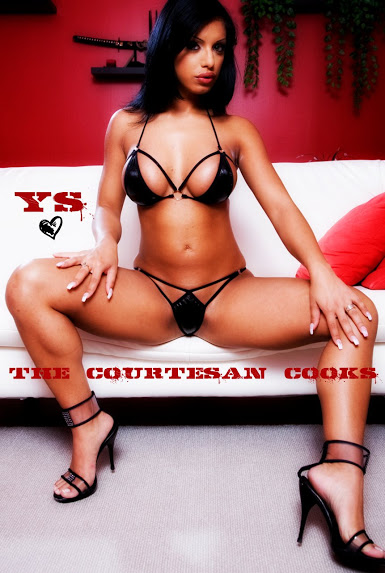 I had this aphrodisiac of a little treat last night at a soiree on the Lower East Side. When it touched my tongue it was love at first orgasm. I would not believe it only consisted of three ingredients.
As you know chocolate is a major aphrodisiac and dare I say so is the oreo cookie, so when you put them both together, it is pure bliss!
Whip these up and feed these to your lover in bed, it is sure to get a delicious reaction. If you are single make these for the one you have you eye on, consider them a part of your seduction trap.
Simply sexy and delicious! Got this recipe on Kraft Food, who knew that Kraft could be so scandalously delish!?
Oreo Truffles
36 Oreo Cookies, finely crushed, divided
1 pkg. (8 oz.) Philadephia Cream Cheese, softened
16 oz.  Bakers' Semi-Sweet Chocolate, melted
Instructions:
Reserve 1/4 cup cookie crumbs. Mix cream cheese and remaining cookie crumbs until blended. Shape into 48 (1-inch) balls. Dip in melted chocolate; place on waxed paper-covered rimmed baking sheet. Sprinkle with reserved cookie crumbs. Refrigerate 1 hour or until firm.
Serve up in the boudoir!
for more festive fun in the bedroom, make sure you read Modern Courtesan Magazine!