A modern courtesan always does well to have black truffle oil in the pantry, especially for when it comes time to entertain guests. Black truffle oil is one of my favorite aphrodisiacs to cook with, because so little can really take food to another level. Since it is one of my favorite things you can get it in my Luscious Life shop on OpenSky.
Truffle oil is a high quality olive oil infused with the flavor of black truffles. Black truffles were given the aphrodisiac title by the Greeks and Romans. Another sexy fact is that the black truffle gives off the same musky scent as one of the male pheromones.  Oh la la!
The best uses for this aphrodisiac oil is to drizzle it. Below is a delicious mashed potato recipe where it is topped off with a drizzle of black truffle oil.  You can't go wrong with this recipe, I make it all the time for guests or in my aphrodisiac cooking classes. It is a hit!
Buy now!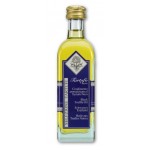 Ingredients:
*4 pounds russet potatoes, peeled, cut into 1-inch pieces
*1 cup half and half cream
*1/2 cup butter, room temperature
*1 tablespoon black truffle oil
*Kosher salt and black pepper to taste
Directions:
Simmer potatoes in a large pot of boiling salted water ( enough cold water to cover at least 2 inches) about 20 to 25 minutes or until the potatoes are tender when pierced with a fork, remove from heat and drain. Return potatoes to pot and stir over medium heat until excess water evaporates, about a minute. Remove from heat.
Mash potatoes with a potato masher until there are no lumps. Add half and half, blend well ( amount of liquid may very so add slowly until potatoes are fluffy) Add butter and truffle oil. Season to taste with kosher salt and pepper Transfer to a serving bowl.
About 6 to 8 servings.